There are a number of French authors that have done great works on French literature in the past. The works of these French authors have a good reputation and is widely read, because of the professionalism they put into their work. The importance of some of the works by these authors, have made their works to be available in more than 1 language. If you are a lover of French literature or literature generally, here are 10 authors you should always look out for.
Emile Francois Zola
Emile is a very popular naturalist writer from France. Even though he came from a poor family, he decided to delve into writing. He was able to achieve a lot of success and wrote several naturalist books that are still widely read.
Jean-Baptiste Poquelin
Jean-Baptiste was more popularly known as Moliere. He was famous for his comedic pieces and playwright in France.
Jules Verne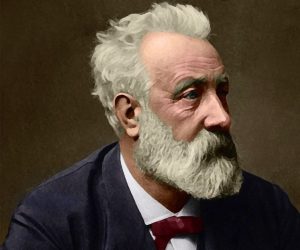 Jules is amongst the pioneer writers of science fiction. Some of his popular works, which were in French and with French titles, included Journey to the Earth's Center, Round the world in eighty days, Twenty Thousand Leagues Beneath the Sea. Most of his works have been converted or are still being converted to interesting and popular science fiction movies.
Gustave Flaubert
Gustave Flabubert is another French author whose works are widely read. His most popular work was his book titled Madame Bovary. It was a book that the government was not comfortable with.
Alexandre Dumas
Alexandre has the reputation of being the author from France, whose works are the most widely read, in terms of historical literature. Some of his popular works include the Count of Monte Cristo, The Man in the Iron Mask, The Nutcracker and The Three Musketeers.
Victor Hugo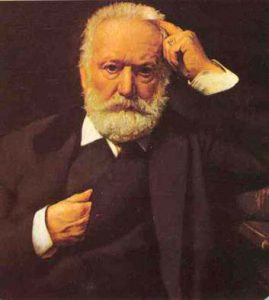 Victor Hugo is a French author whose literary works are always interesting and captivating. He is the author of the Hunchback or Notre Dame, as well as Notre-Dame de Paris and Les Miserables.
Albert Camus
Albert Camus wrote several literary works in French in the early 1900s. He eventually won the Literature Nobel Prize in 1957.
Cyrano de Bergerac
Cyrano was a popular dualist and French dramatist. Up till now, a sword fencing competition known as "Botte de Cyrano" is annually carried out in Bergerac. His literary works were done during the 1600s. In recent times, a number of literary works have also being written about him, including one by Edmond Rostand, which he titled Cyrano de Bergerac.
Samuel Beckett
Even though Samuel is an Irishman, all his writings were done in French. He eventually relocated to France.
Honore de Balzac
Honore de Balzac was given birth too in the year 1799. He lived up to 1850, during which he wrote several literary works. His first literary work that became a success and brought him to limelight was La ComedieHumaine. He is reputed to be among the pioneer realism founders in literature.
 All of these authors have contributed significantly to French literature over the years. Their literatures also have a widespread reputation amongst French literature lovers.